COMPANY
Industry Background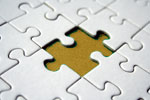 Since the late 80s, insurance companies have been increasingly offering sophisticated and complex investment products linked with mortalities in order to compete with investment products offered by retail banks and the mutual funds business. Although these products have taken the guise of equity linked annuities, segregated funds, variable annuities, unit linked products, with profits products and guaranteed investment certificates, these can be very loosely classified as equity-based guarantees. In offering such investment products, insurance companies have been forced to step beyond their traditional comfort zone of taking on actuarial risks to accept risks that now combined both capital market and actuarial risks.
The demand for these products combined with the scrutiny from rating agencies and analysts relating to how writers of these risks are managing them and heavy regulatory requirements for companies not doing anything to manage their risks has forced many writers to more seriously manage their risks. As a consequence, writers of this risk have to resort to the following myriad of risk-management strategies:
Do nothing ("run naked")
Reinsure the risks with what one can find
Acquire long-term over-the-counter customized options
Dynamically hedge the risk
Given the consequences of doing nothing and unavailability of reinsurance, the only viable option presently open to an insurer is to do some sort of hedging using a combination of the above strategies. To do this, companies must be able to assess, quantify, monitor and manage risks periodically. The implication of this requirement is the need for a good powerful, illustrative, interactive technology (i.e. systems, models, know-hows) that can help a writer look at the business holistically.
ASI History
Although ASI was created in 2000, through its predecessors, the professionals at ASI have been providing risk-management advice to insurance companies since the late 90s. As a matter of fact, they are widely regarded as pioneers in implementing hedging strategies for insurance companies writing Variable Annuity products. Furthermore, the delta hedging strategy, which is now commonly used by many insurance companies to hedge their VA related risks, was pioneered and implemented by the principals of ASI in 1999. In addition to consulting, the principals of ASI have also been involved in actively managing the risks associated with these guarantees. Since the implementation of the first delta hedging program in 1999, the principals of ASI have managed at least USD 100 billion in account value and consulted on at least twice the amount.
Current State of Affairs at ASI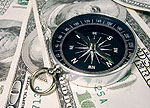 ASI is a boutique consulting firm with clients in Asia, Europe and North America, that is primarily focused on helping insurance companies with issues relating to the risk-management of equity and interest rate guarantees. Unlike many consulting companies which try to be an expert on ALL matters, ASI believes that true expertise can only be cultivated by years of dedication to intimately understand the field of your specialization while constantly re-inventing and fine-tuning one's approach to better solve the problems in your field. As a consequence, ASI has remained focused on the know-how relating to developing and implementing cost-effective and cost-efficient hedging programs to better manage risks associated with equity and interest-rate based guarantees.
Since the risks associated with these types of guarantees tends to span across many disciplines like
financial market risks modeling
hedge strategy(ies) modeling
capital markets trading
derivatives markets trading
portfolio management
mortality/lapse risks modeling
policy-holder behavior modeling
financial reporting
regulatory reporting
information technology
product/retail distribution
it is difficult for any group of professionals to be experts in ALL these disciplines simultaneously. As a consequence, ASI prides itself in being experts on
financial market risks modeling
hedge strategy(ies) modeling
capital markets trading
derivatives markets trading
portfolio management
choosing to partner companies who have the expertise in the other disciplines so as to bring to the client a true all-encompassing value based on a collection of experts.